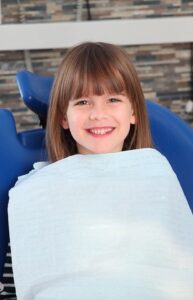 What often sets apart a great dentist from a good dentist is the way he or she can relate to patients. This is a big reason that Dr. Chandy Samuel was voted Best Dentist. His warm, chair-side manner combined with a deep understanding of his patients' needs is a powerful combination.
Dr. Samuel and his staff are focused on being long-term contributors to the community. The practice offers all phases of dental care, from pediatrics and orthodontics all the way to periodontal dentistry. Not only will Dr. Samuel fix your smile, but you will leave his practice with a smile on your face every time.
Gentle Teeth offers the best dental & orthodontics care and services ranging from cosmetic to reconstructive surgery. It is the perfect place for Invisible Braces, Bleaching, Teeth Straightening, Implants, Crowns & much more! Come and meet their friendly dental staff at the Weston office. It is a true community-focused dental practice. The office has expanded and now incorporates all phases of dentistry for all ages with some of the best dentists.
954-217-0288
www.gentleteeth.com